Hibino's services
An outline of Hibino's services such as the sale of sound and visual equipment, system planning, and sound and visual services for concerts and other events.
Brands carried by the Hibino Group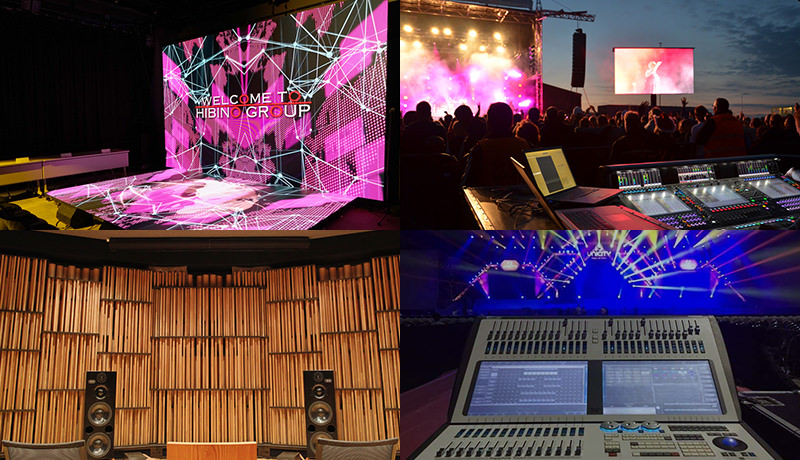 About the Hibino Group
The Hibino Group is developing businesses in the areas of sound, image, music, and live performances.
We aim to be the Only One and Number One company continuing to supply customers across the world with never-before seen "!" (= dreams and emotion), created from new value and experiences.